Overall Market Sentiment: Bearish
Fibonacci retracement zone still remains as solid resistance for the market.    So basically all those bullish move we had last several weeks were nothing but a long and painful retracement after a long bearish days.
So now market continues its bearish move.
12400 is going to act as short term support. we might slow down a day or two. or maybe it will even bounce and test Fib. 61.8% level as resistance and come back down to that uptrend line from Mar 2009.
I think we have a week of bearish days ahead.
Let's look at some indicators and see what they tell us.
Stochastics: Showing Early Bearish Signs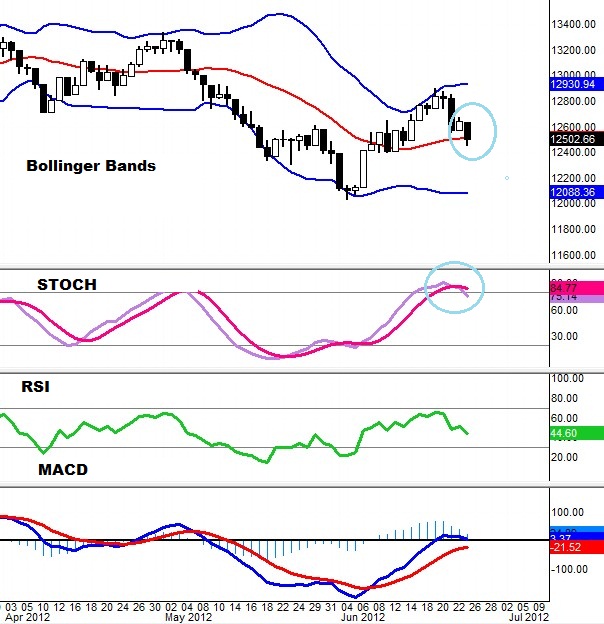 Bbands are not confirmed completely because technically we will need to close below that middle bands (20SMA) to confirm the bearishness.  STOCH is definitely looking bearish giving us some weight to this bearish move.  RSI still has lot of room to go bearish.  MACD is neutral for now.
Parabolics Just Flipped to Bearish Side

Overall, we see lot of bearish sentiments  for this week.