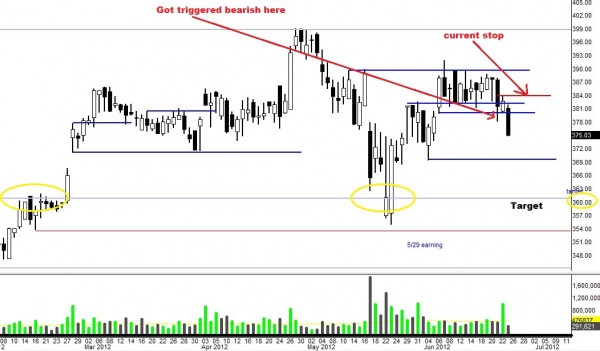 Well we got triggered with the bearish position three days ago.
we were little worried that we might have gotten whipsawed but thankfully it started to tank.
About $365 is our current target however $370 is our short term support. so we will be watching that.
You can see more clearly of why $365 is our current target because its a solid pivot area for $AZO.
So as you can see more clearly here on line chart that it is definitely a solid resistance that we will be getting into here.
Let's look at moving averages.
$AZO LOVEs TO FLIRT with 100SMA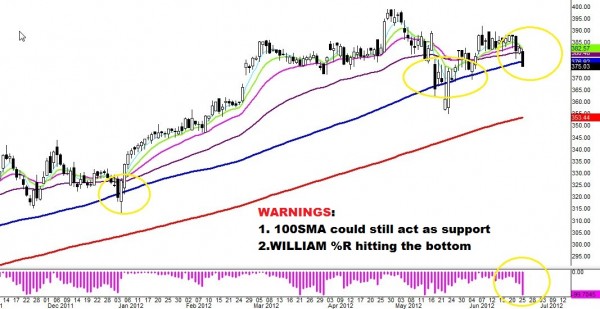 Here are two warnings.  100SMA has been a solid support through this WHOLE MOVE!  and as you can see that $AZO loves to flirt with that 100SMA so yes we are trading below 100SMA but that doesn't mean it has been broken.
Also WILLIAM %R is hitting the bottom so definitely something to watch out.
BBands, Stoch, RSI, MACD Screaming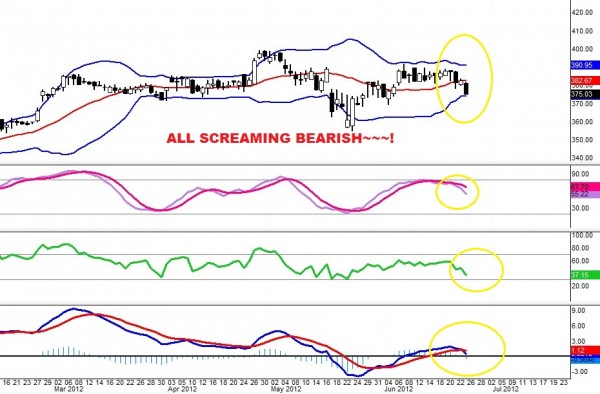 Overall, $AZO is BEARISH but just watch out for those OBSTACLES.  I think our target is very doable.
6/27:  TARGET REACHED with 75% ROI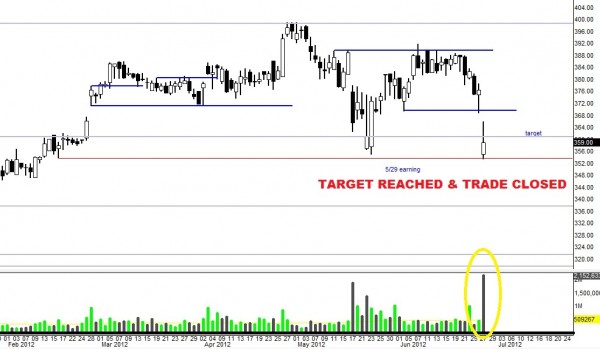 Wutta volume today and wutta jump. No coincidence that we are finding support right at my support level (red line).  I think it was perfect trade for us because Market has been slowly moving bullish so it was great timing to reach our target.