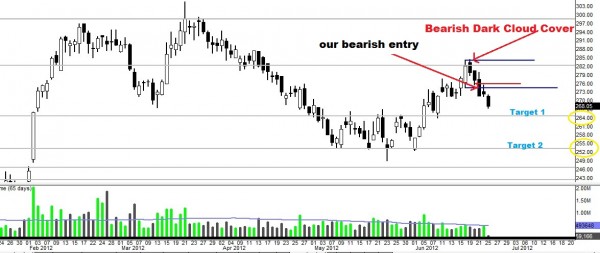 5 days ago $CME closed with Bearish Reversal Dark Cloud Cover candle pattern right at major resistance.
$276 has been our stop for two days and as you can see in the chart, we almost got stopped out last Friday by the upper wick.  That's a GOOD stop when we can dodge it like that!  Today as market starts to roll, we got good looking candle there.  Target 1 is around $264 and target 2 is around $255.
Volume hasn't been really there so $CME has been just following with the market.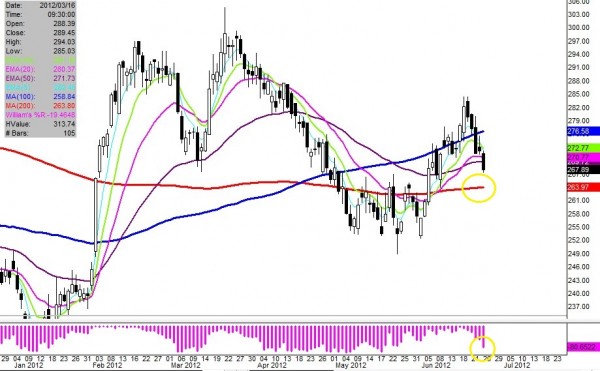 200SMA is coming up soon here and it could work as support.
The indicator you see here is William %R. its a MOMENTUM indicator and we have little bit of room to go until it hit Over Sold level.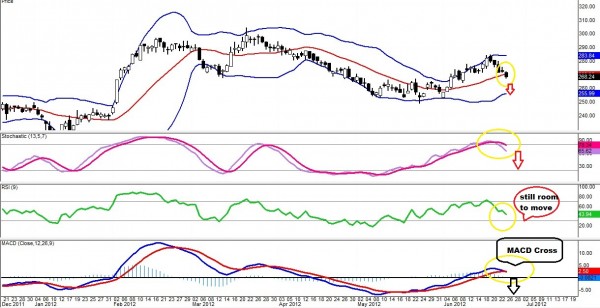 Bollinger bands looks great, just passed middle line and that looks bearish.
Stoch has lot of room move!   RSI and MACD all looks good for bearish continuation.
So only hiccup is that $265 is current support and we might slow down there or even reverse but right now, we don't have any confirmation but lot of confirmation for bearishness on this stock.