[box_dark]
6/22 Friday[/box_dark]
This is good bearish set up since we tested that resistance three days and now it has failed to break that.
Make sure to watch out for 100SMA because it is sitting on it right now.  If it continues bearish tomorrow, this is about $40 move.
[box_dark]6/28 Thursday Morning Update[/box_dark]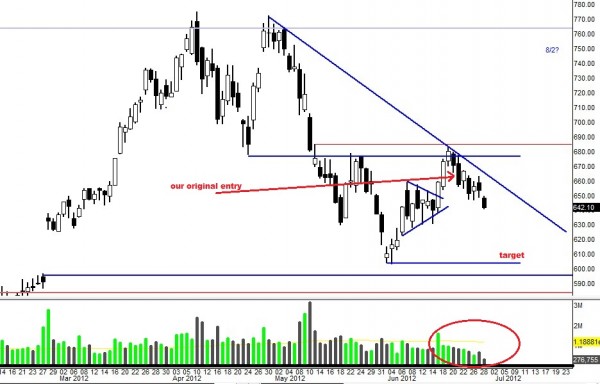 So stock has been falling but volume has been declining.  we gonna need some good volume soon if i want to reach my target.   Its been very peculiar because $AAPL has been showing similar attitude..
Trading below 100 SMA so looks good there.  STOCH and RSI all looks good for bearishness.  just watcch for that volume and any reversal signs.